UNSAILABLE SEA

TRICKY'S TALES BOOK TWO

IS HERE! 🥳


Tricky by name, Tricky by nature
​
Buggeration! Without knowing it she'd been recruited into unearthing Carter's bloody network, just as The Baron wanted!

When Lucien Dufray's cat and flock of birds turn up at Tricky's cabin, she knows something's wrong. But when her crystal ball shows her one thing and Adric tells her another, Tricky becomes suspicious – which might be her natural state, but there was nothing natural about Dufray's disappearance. Adric wants her to find him, but was he kidnapped or had he turned traitor?

Between her mother's jade calling to her in the forest of Ferriston, The Rabble, an untrustworthy fae collective directing her to the Unsailable Sea, and her spy glass showing her Dimitry Stanislav, one of her mother's murderers, Tricky is confused.

The only witnesses to Dufray's exodus was his menagerie, so Tricky's best friend Annie sends for an old friend, Nathan Rothschild, who can communicate with cats, and her ex-girlfriend, Safa Odeh, who can communicate with birds. Together they try and piece together what happened that night.

What they uncover is a plot deeper than the network's underground bunkers, with more twists than Tricky's sexual desires. Will she find Dufray, or will she risk capture? Either way she needs to keep her wits about her and remember she's the tricky one.

Dead Lake, dark paranormal fantasy, is set a few hundred years from now in a post-apocalyptic world, after a massive shift of the tectonic plates has decimated the population and the land, life on the remaining landmass has returned to simple living, with money, rulers and religion no longer tolerated.
​
This is the second in the series of Tricky's Tales. ​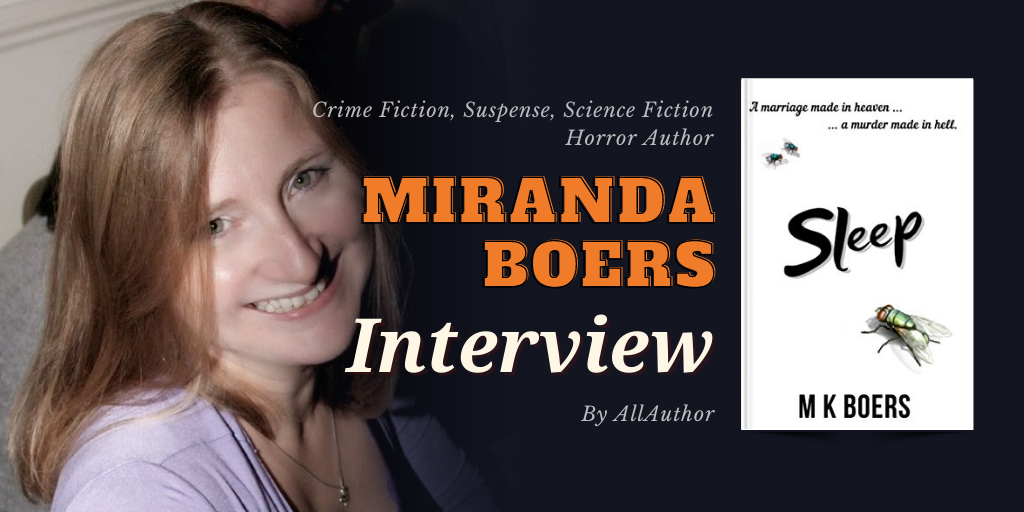 A freelance editor, Miranda Boers writes under two pen names. Her first 'official' piece of writing was a short piece of just 800 words written for a competition. An extremely prolific writer, Miranda writes dark stuff, sci-fi stuff, surreal stuff, psychological stuff, and a mixture of all four. She also hosts her own flash fiction challenge called Mid-Week Flash Challenge. Read full interview...